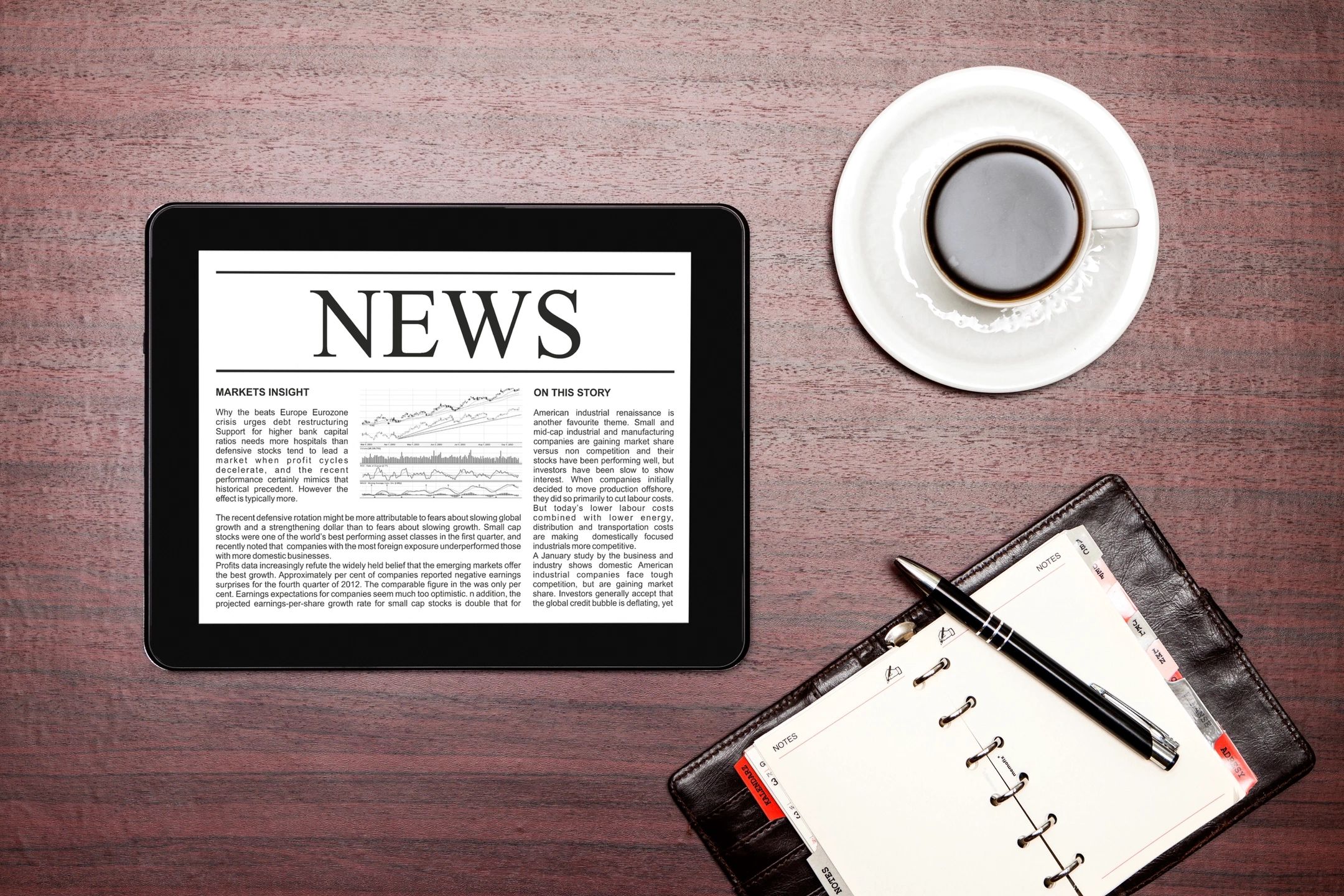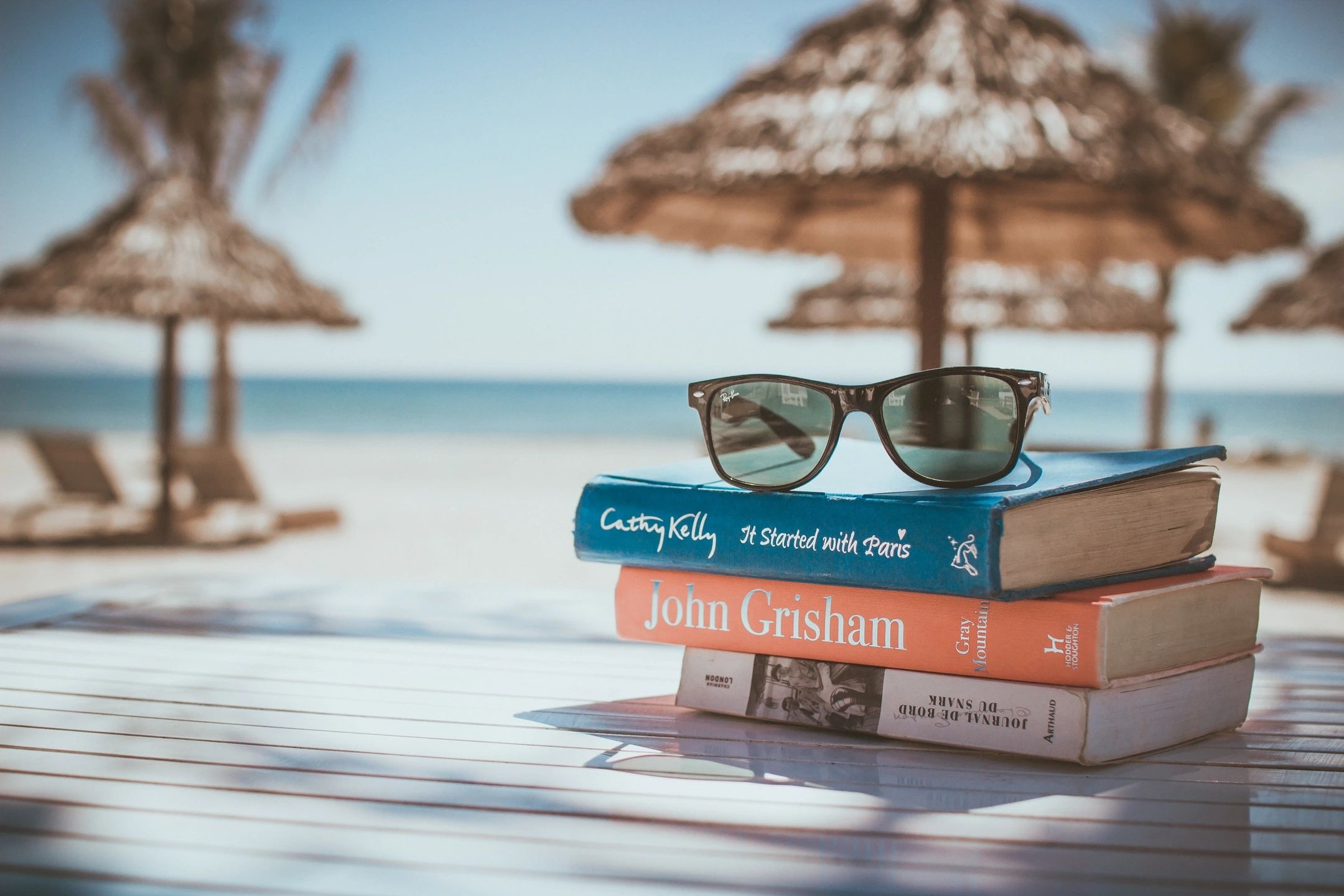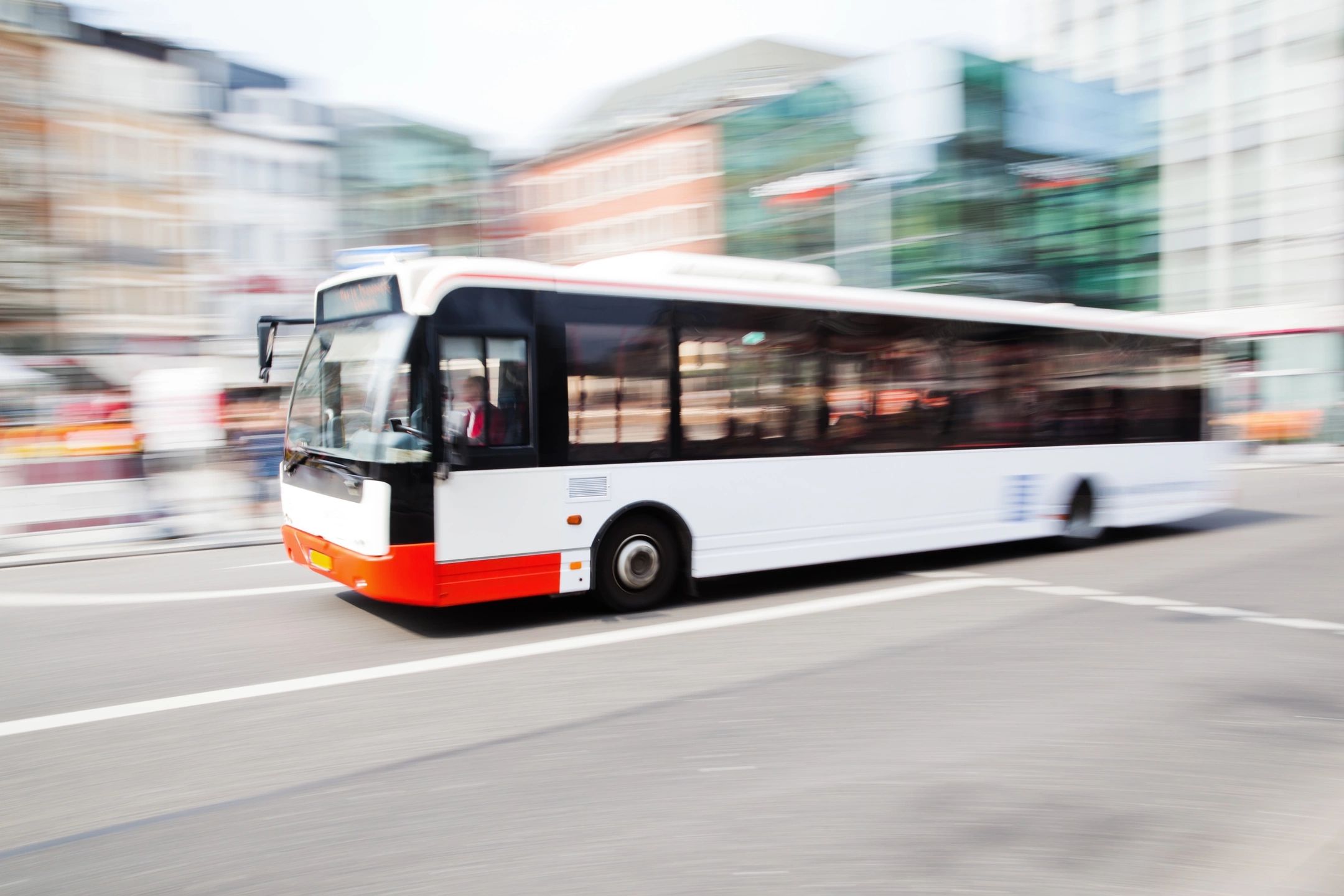 Leslie & Giles Insurance Limited sponsored the Scarborough Stingers U16 Elite Baseball Club for a second season in a row. Our sponsorship helped to ensure the Stingers athletes had access to effective year-round training and instruction, top indoor facilities, uniforms and quality equipment.
This past summer, the team traveled to the U.S.A. where the players were able to showcase their skills. They also played many exhibition games as well as regular season tournament games in the States and GTA.
Leslie & Giles Insurance Limited attended one of the team's last games before they went to the States for a tournament. It was a great opportunity to see the boys in action and get to meet them personally.
The season finished well with many close games and many positive takeaways from the tournament. As part of our mission to be an integral part of this community, we were pleased to support this team again so they could complete yet another successful season!
---
Sponsored Athlete Spotlight
Leslie & Giles Insurance Limited chose to support young hockey goalie, Jamie Cranswick, by sponsoring him this 2019-2020 season.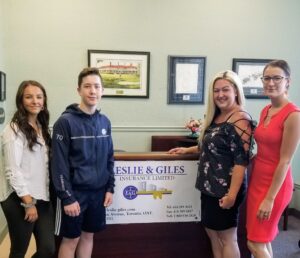 The young Cranswick, age 13, started his hockey journey when he took-up skating at just four years old. He quickly demonstrated a talent and passion for hockey. He currently plays as a goalie for the Clarington Toros Minor Bantam 2006 team. With 6 years of rep hockey experience under his belt, Cranswick looks forward to continuing to compete with top athletes into his teenage years and someday play in the OHL (Ontario Hockey League).
With our assistance, Cranswick was featured as the athlete of the month for the printed October issue of Snapd Oshawa. Be sure to pick up a copy or checkout the full story here on the Snapd website.
Our brokerage has been supporting local athletes of all ages (from peewees to seniors) since the 1950s. Giving-back has always been an integral part of our business model as we continue to strive to be an active member of this community.
We wish Jamie a great season with the Clarington Toros Minor Hockey Association and hope he continues to pursue his dreams!
---
2019 Holiday Charity Event
With the huge success of our 2018 Holiday Book Drive, we are pleased to announce that we will repeat the charity event this year.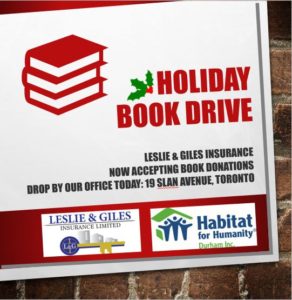 Leslie & Giles Insurance Limited will partner with Habitat for Humanity once again by hosting the book drive at our office at 19 Slan Avenue.  All books collected from now to year-end will be donated to this non-profit in the new year.
Habitat for Humanity will in turn sell the donated books in their ReStores (second-hand stores) with all proceeds going towards the construction of affordable homes for low-income families. These stores will sell the lightly used items for 30-70% of their original value.
As insurance professionals, we selected to donate to this charity because we support their vision of creating a "world where everyone has a safe and decent place to call home". For over 90 years, our mission has been to help people in a professional manner and we find that the values of this charity align well with our own.
Leslie & Giles Insurance Limited looks for opportunities to contribute to our community and we look forward to hosting our second-ever book drive this 2019 holiday season.  Like & follow our event page for details on the book drive and how to participate.