Classic & Collector Cars are our Specialty
Summer weather means summer rides! Many of our members are looking forward to getting back on the road this season with their classic & collector vehicles.
Many people don't know this, but in addition to our policies for your regular daily driver cars, our office offers customized packages specifically for those vehicles which are your most prized possessions. We can set-up custom, standalone policies with various endorsement options such as Agreed Value Coverage (no depreciation is applied to your vehicle), Cherished Salvage Endorsement (in the event of a total loss, you get to keep your car in addition to receiving full payment; giving you the opportunity to rebuild it!), Vehicle Under Construction Endorsement (provides coverage for loss/damage to the vehicle while it's being restored/built new), and many, many, more!
Contrary to popular belief, these packages are not only offered for "older cars". In fact, many types of vehicles can qualify for a collector's package policy, such as:
Collector and classic cars
1980 & newer collector cars
Collector trucks & SUVs
Collector boats
Modified Cars
Classic & Antique tractors
Collector Military Vehicles
Retired Commercial Vehicles
We look forward to the world opening safely so that we can all get to enjoy some of these collector car events once again. Curious about getting your own cherished vehicle, send us a note to learn more about the program: info@leslie-giles.com
New Purchases in Vogue for the Summer
With the pandemic keeping everyone local this summer, we're noticing an emerging trend on where Ontarians are opting to spend our disposable income. Rather than opting for trips abroad, we are investing locally on the retreat life by buying new watercraft, off-road vehicles, cottages & more. These new purchases are great for some local fun but they can represent a significant financial investment.
Thankfully, there are a wide variety of insurance policy packages that can cover these products and provide you with peace of mind this summer. Our various insurance markets offer distinguished policies and custom claims experts to ensure smooth sailing after you've signed that purchase agreement. If you're thinking of investing this summer, contact one of our specialist brokers to help you navigate this new territory.
Come Say Hi! But Please Call First…
In an effort to keep our staff and insureds as safe as possible, as we get through this pandemic together, Leslie & Giles Insurance Limited will only be accepting in-person meetings by appointment. This will ensure our office & staff can adequately clean the premises before & after every visit. Though we love our drop-ins, we will have to refrain for the time being and request insureds call ahead to set-up a meeting with one of our brokers.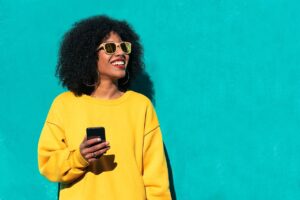 Furthermore, our office will be implementing modified office hours for the summer: Monday to Thursday, open from 9am to 5pm, and Fridays from 9am to 3pm. Please take note and be sure to call our office during these times to chat with one of our brokers.
Talk to you soon!

Archived Bulletins