Please note: The following are opinion pieces only and do not constitute professional advice.
Cyber Insurance
Cyber insurance policies alleviate the costs associated with a cybersecurity breach, ransomware attacks, malware attacks, and more.
Insurance is the most efficient & effective way of dealing with this risk; It allows one to reduce or remove altogether the risk of detrimental financial loss after a covered incident. The insurer (insurance company) assumes this risk on your behalf in exchange for an appropriate premium.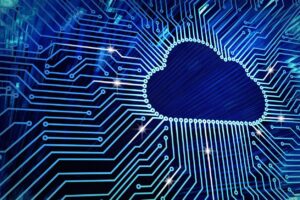 A cyber insurance policy set-up through Leslie & Giles Insurance Limited offers comprehensive coverage providing both 1st party and 3rd party liability (i.e. covers costs incurred by you within your business due to a data breach, and costs you have to pay to other parties which were affected by your data breach).
An insurance policy would help cover costs such as liability to a third party for bodily injury or physical damages expenses due to failures in the company's network and information security. It would assist in covering regulatory defense costs and fines/penalties due to a breach. Finally, the policy could also assist in covering costs to recover lost data and expenses incurred to deal with a cybersecurity breach.
Factors that would influence cyber insurance premium include (though not limited to) the following: the industry, the company's gross receipts, payment methods used, the types & amounts of records and information being kept within company systems, the type of software being used and whether credentials are required to access it, prior cyber claims and likelihood of potential future claims.
A recent Insurance Bureau of Canada survey found that costs associated with cyber-attacks grew in 2021 with 41% reporting the expenses alone exceeded $100,000.
Cybersecurity breaches have increased in both severity & frequency over the past few years, making cyber insurance top of mind for businesses and individuals.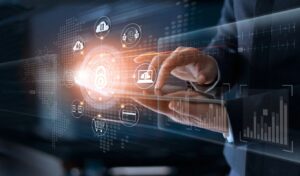 Companies handling sensitive information are particularly at risk of cyber-attacks and cybersecurity breaches.  Sensitive information such as Payment Card Information (PCI) (i.e.: keeping banking or credit card information on file); Personally Identifiable Information (PII) (such a SIN numbers or dates of birth); or Personal Health Information (PHI) (such as health card numbers and records) are especially attractive for hackers.  For example, businesses operating in the health & medical industries are more susceptible to having a bodily injury claim due to lost data (client's records, files, and medical histories).  The reality is that today, the value of a business's lies in the information they hold & use, not in the brick and mortar shop they own. With everything moved online or in a cloud, this means the chance for loss caused by a data breach has become more of a concern for business owners than a traditional peril such as fire, theft, windstorm, or earthquake…
There are a variety of cyber related incidents one can obtain insurance for:
"Ransomware attacks" occur when a hacker encrypts the insured's files and won't unlock them until they've been paid a ransom i.e.: they are holding your data for ransom. A cyber insurance policy would assist in covering the costs to restore the data and get the business back on its feet (subject to policy wordings).
"Phishing and data breaches" happen when the hacker gains access to the firm's network or an employee's email. A cyber insurance policy would help mitigate the costs associated with the breach and cover the monies payable to third parties for multimedia wrongful acts such as infringements, defamations, privacy, etc.… (subject to policy wordings)
"Wire fraud and social engineering", which is the most common form of cybersecurity breach, happens when funds are illegally transferred out of the company by the controller responding to a request from someone masquerading as a person of authority within the company. A cyber insurance policy would assist in reporting the incident to the authorities to help recover the stolen funds and by reimbursing the insured for the nonrecoverable funds (subject to policy wordings).
An insured company (the client) recently lost $200,000 to a hacker posing as the firm's CFO.  The insurer (the insurance company) immediately contacted the authorities and financial institutions involved to recover 75% of the funds within 24 hours. The remaining outstanding loss was then reimbursed to the insured via the cyber insurance policy they had in place.
According to Coalition's 2022 Cyber Claims report, there has been both an increase in the number of attacks on small businesses (up 40%) and an increase in average ransom demand paid (average of $1.8million per claim).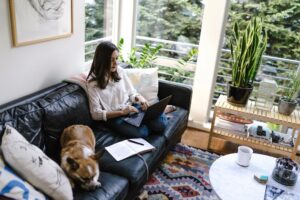 Companies can choose to endorse their current commercial insurance policies to includes some cybersecurity coverage, but the limits included in these options are typically insufficient to properly indemnify the insured in the event of an attack and claim.
It is preferable to have a separate cyber insurance policy. This ensures the coverages and limits are tailored to the individual business' needs.
A well set-up cyber insurance policy reduces the risk of severe financial loss caused by a cybersecurity breach. The costs and likelihood of a breach only continue to increase day by day.
Contact us today to learn more and get the peace of mind you deserve. Reach-us at 416-289-4421 or email at info@leslie-giles.com.
Supporting Ukraine
Leslie & Giles Insurance Limited has helped families & businesses for nearly a century.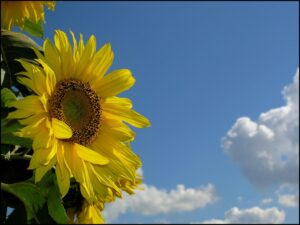 A big part of our commitment to our clients is also committing to give back to our communities - both locally and now, abroad. Given the terrible news from across the sea of Ukraine's invasion in February, our brokerage has donated in support of funds offering humanitarian assistance to Ukraine.
We are proud to support this wonderful nation and those in need. Hoping for peace and unity to return to this land.
A short story on Liability Insurance for Interior Designer 'Susan'
Susan owns a growing interior design company. She and her new hubby have 5 years experience in the industry and have taken on a team of professionals and design students to work with them on their residential and corporate interior designs projects.
She also writes articles and speaks at conferences. She is quickly being regarded as an industry expert.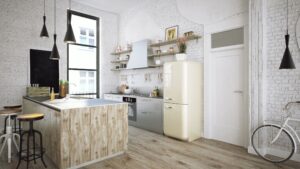 Susan and her new husband not only need their standard CGL (commercial general liability policy), but also an E&O (Errors' & Omissions) policy a.k.a. professional liability insurance.
CGL policies protect for property damage or bodily injury arising out of the insured's negligence, whereas E&O policies provide coverage for lawsuits alleging neglect, misconduct, or failure to deliver advice or services as promised on the part of the insured.
An Errors & Omissions insurance policy would protect them from a client claiming financial loss due to such negligence. It covers the legal costs and settlement fees associated with a lawsuit made against them. It is important as a claim can have devastating financial repercussions, especially for a small business.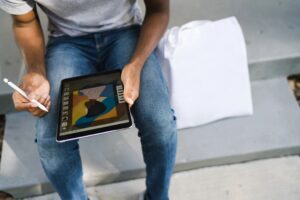 For example, if the insureds were to complete an interior design project for a client but fail to complete the project by the agreed deadline and / or come in over-budget. These often can lead the client to suing the designer.
Another example, as Susan offers her professional opinion in magazines and at shows, if she were to provide a recommendation or speak ill of a certain product or supplier, she could be held liable for slander, libel or defamation.
As their company continues to grow, Susan and her hubby may need to consider adding directors and officers (D&O) insurance to their package as well.
With every decision they make, they are putting everything they own at risk because in a D&O liability policy, even personal assets may be fair game.
For example, if they were to hire designers from rival companies, who in turn start to complete design projects using knowledge/styles/techniques they acquired at their prior place of employment, the rival firm could then sue the directors and officers of Susan's company for stealing trade secrets and customer lists.
A D&O policy would help cover defense costs, settlements, and judgments associated with claims.
The policy can extend coverage not only to protect the personal assets of its directors and officers, but also to protect those of their spouse, domestic partner or the deceased director or officer's estate.
Loyalty Is Still Key
We recently launched our partnerships with the Toronto Key to the City.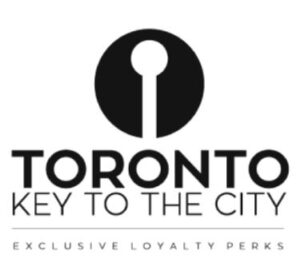 This program supports local businesses by offering Keyholders VIP perks at over 350 curated businesses and events in Toronto and Montreal; driving people to support local businesses as we emerge form this pandemic.
We provided complimentary Keys to our monthly referral draw winners and hope to continue this perk in the years to come! To enter for your chance to win, simply refer your friends and family whom you think would benefit from working with us, and ensure they mention your name when they contact our office.
To learn more about the program visit their website at www.torontocitykey.com